This newly developed $78 million health care facility offers 200,000 square feet of private-room skilled nursing, rehabilitation therapy, and medical office space that brings together all of Shell Point's health care services, including a comprehensive medical center, behavioral health suite, rehabilitation center, dental offices, pharmacy, and a 180-bed skilled nursing facility with private rooms. The Larsen Health Center Nursing Center provides personalized and compassionate care including: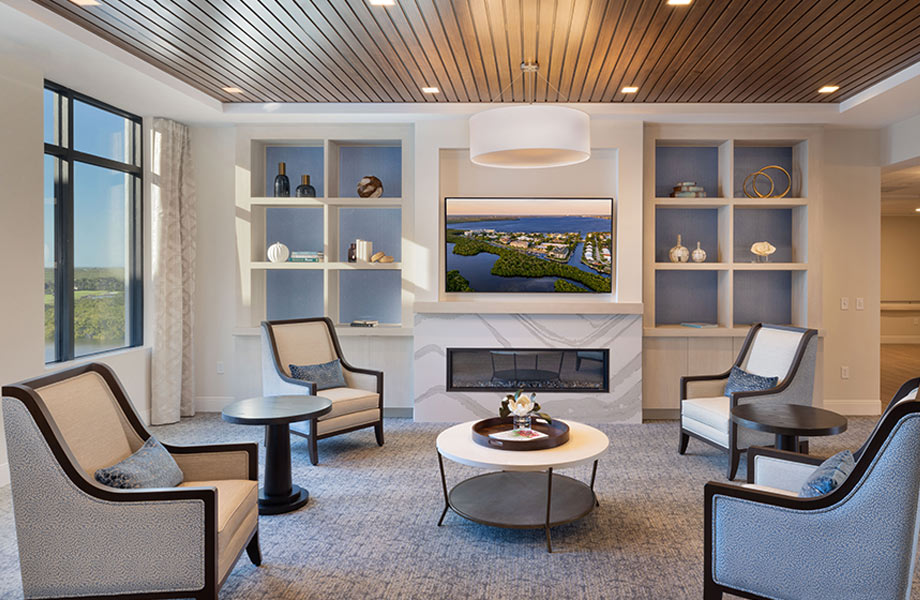 Planning for an upcoming surgery?
The Rehabilitation Center in The Larsen Health Center at Shell Point offers inpatient and outpatient rehabilitative and individualized physical therapy through a team of experienced physical, occupational, and speech therapists. Specialized programs include orthopedics, stroke care, memory care, dysphagia, pain management, and low vision. A dedicated occupational therapy suite and aqua therapy pool are also available.
Request an Information Packet
We are currently offering free guided tours and seminars. If you are interested in coming to visit Shell Point, please register to make a reservation.