The Island is designed to make the most of its beautiful setting overlooking the Caloosahatchee River. Residents have a choice of studio, one-, two-, or three-bedroom plans. All are maintenance-free and most have private lanais.
Dining, recreational activities, and a variety of convenient services are located on The Island.
Experience life on the water
The Island features a waterfront lifestyle with many residences overlooking the boat docks, the lagoon and the Caloosahatchee River. Shady parks and sunny walks give residents the perfect setting to appreciate Shell Point's ideal location and lush landscaping.
The Island neighborhood has four styles of residence: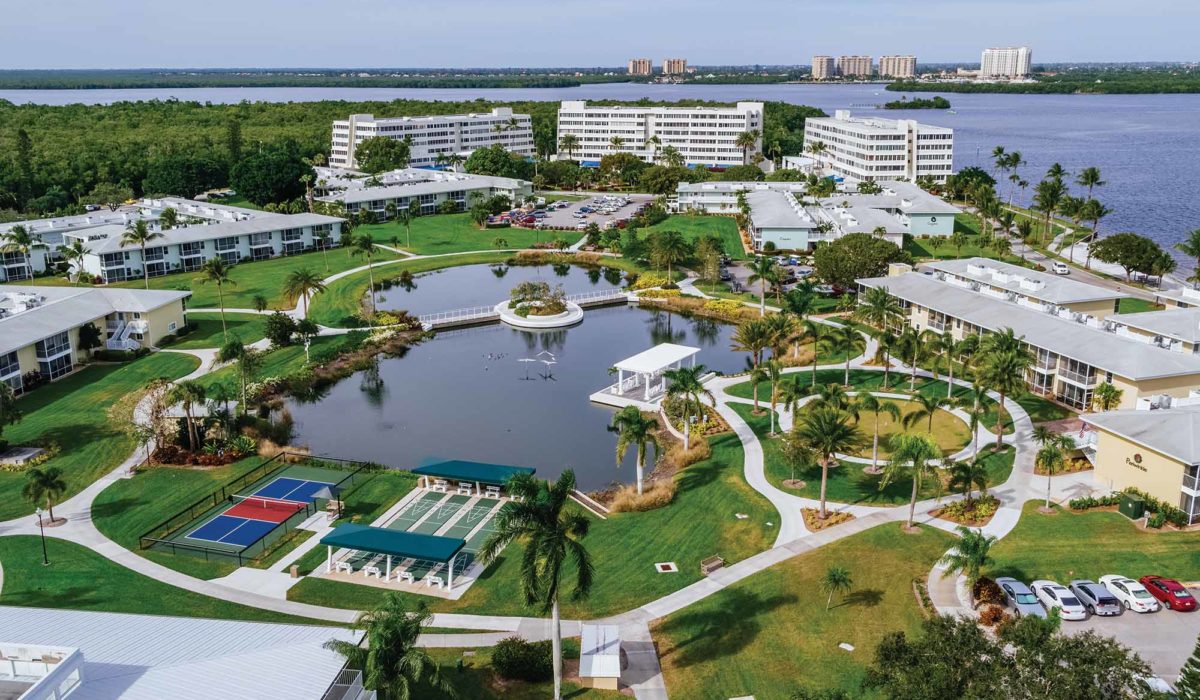 Relax by the pool at the Island Aquatic Center
Explore other neighborhoods
Request an Information Packet
We are currently offering free guided tours and seminars. If you are interested in coming to visit Shell Point, please register to make a reservation.